Does the idea of a cruise aboard a tall ship sound like a fun adventure to you? What if it's a tall ship with all the modern amenities of a modern cruise ship? This is the luxury cruise of a lifetime. I've been asked by Star Clipper Cruise Line to be the guest speaker aboard the Star Flyer, a four-masted, 360′ (110M) schooner sailing out of Philipsburg, St. Maarten. I'll be giving four 45-minute presentations about writing and publishing, so if you're an author you can probably expense the whole trip.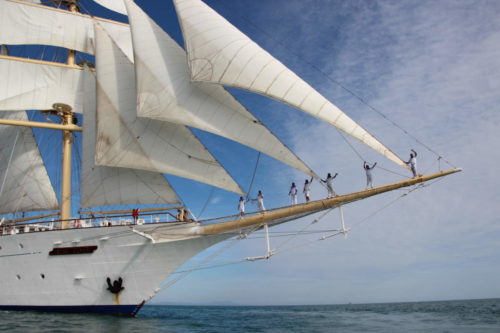 So, what kind of accommodations would a modern schooner have? Not all that dissimilar from any other cruise ship really. Staterooms are available with one or two beds and each stateroom has its own private head and shower. Some even have a balcony where you can sip coffee and watch the sun come up over the Atlantic, or have a sunset cocktail at the end of the day and watch it slip into the Caribbean. Fares range from $1715 to $3655 per person, but there's only one stateroom at that high end price, the owner's stateroom.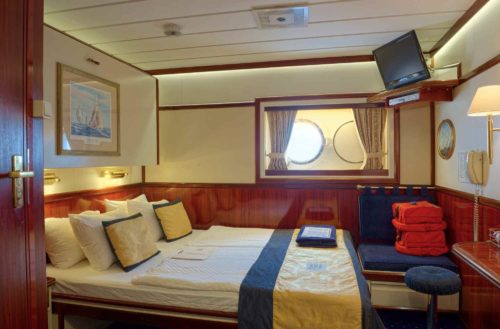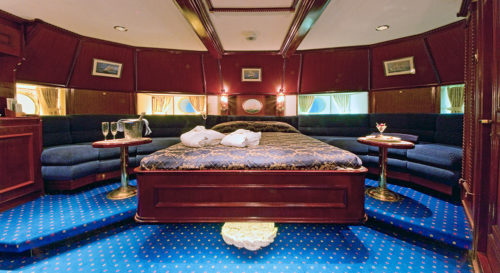 Imagine strolling the same beach where Jesse landed on Norman Island to meet with John Wilson in Rising Water. Sit at the same table they drank beer when the Onayans came up on their radar. Tortola, Jost Van Dyke, Virgin Gorda, Beef Island… the list goes on. Seven nights and nine different ports or anchorages. Relax while under sail, lounging on the sun deck or in the pool. With a maximum of only 170 passengers, it won't feel crowded. And with 72 crew members, your drink won't get empty, and a luxury dining experience awaits in Star Flyer's comfortable dining room.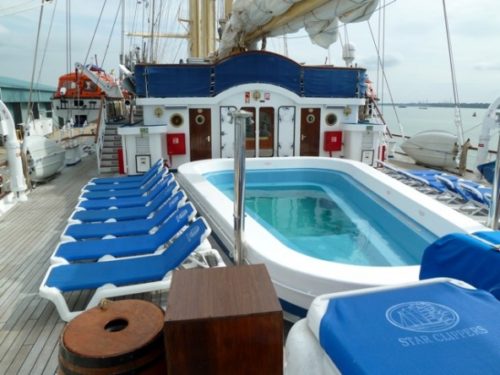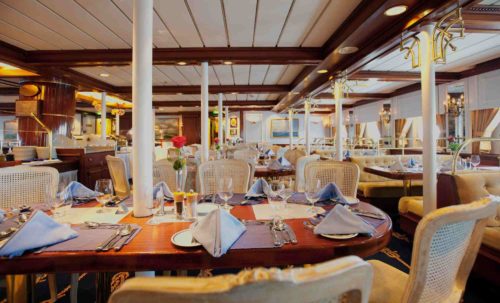 For more information or to make reservations, contact Cruise Planner Susan Cook at WAYNE STINNETT CRUISE.